The Biblical Definition of Church
So many people think of the church as a building. In fact, that is the dictionary definition, but not the Biblical one.
Put simply, the church, the way the Bible defines it, is not a building; it is the people.
Many churches met in homes in the New Testament. Paul greets the church that meets in the home of Aquila and Priscilla in Romans 16:5; in the home of Gaius on Romans 16:23; and in the home of Philemon in Philemon 1:2.
Note these words Jesus spoke in Matthew 18:20: For where two or three are gathered together in my name, there am I in the midst of them. (KJV).
We are the church, as we gather together in the name of Jesus.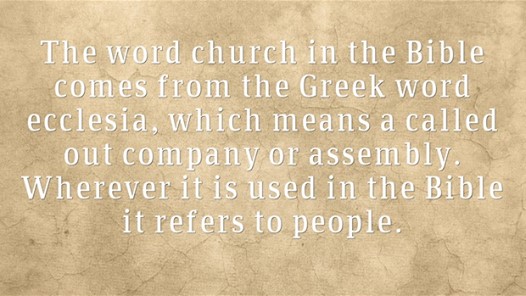 What Is The Bible Definition Of Church?
Dr. Michael Williams takes a look at how the Bible defines Church.
patheos.com | By Christian Crier